Features
What is your role?
Profile info, contacts and documents
Store in an organized and searchable way information about employees, candidates and consultants.
Keep track of contacts, important dates, documents, skills, notes and much more.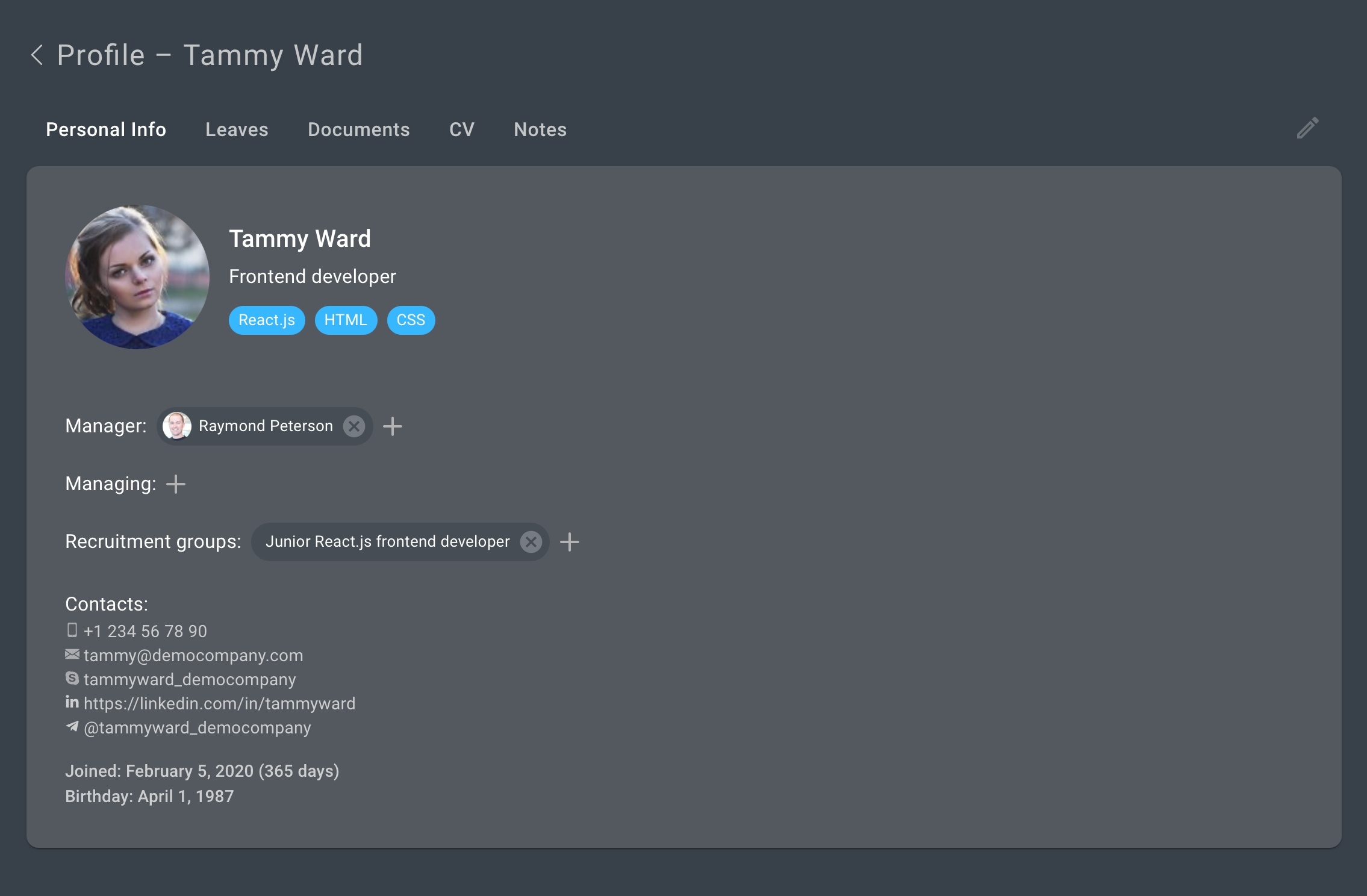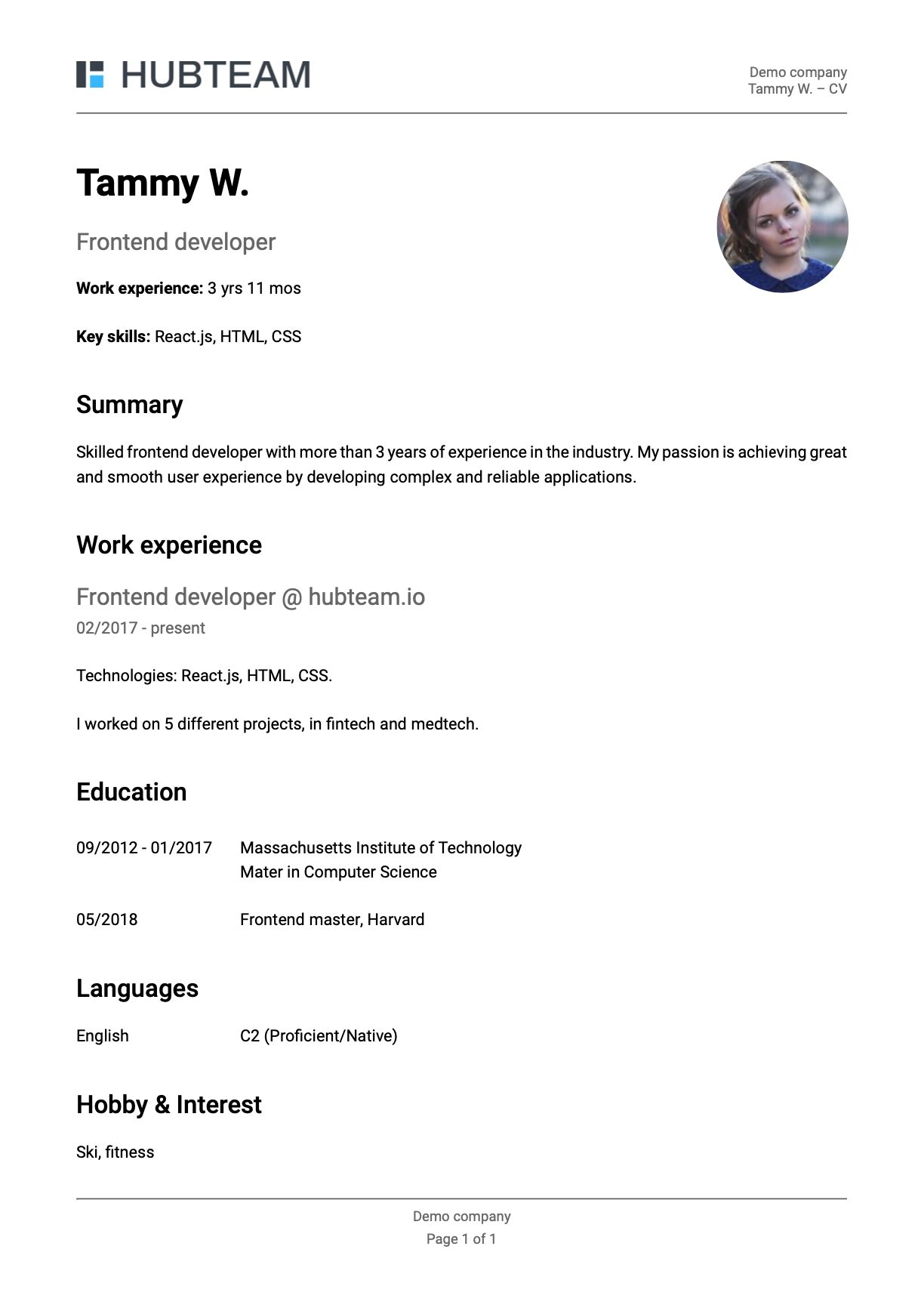 Corporate CV generator
Generate professional corporate CVs of your employees and candidates in seconds.
Customize the PDF with your company logo and disclaimer.
Employee absence management
Keep track of all your employees' vacations and sick leaves.
Your employees can request a leave and you can approve it (or not).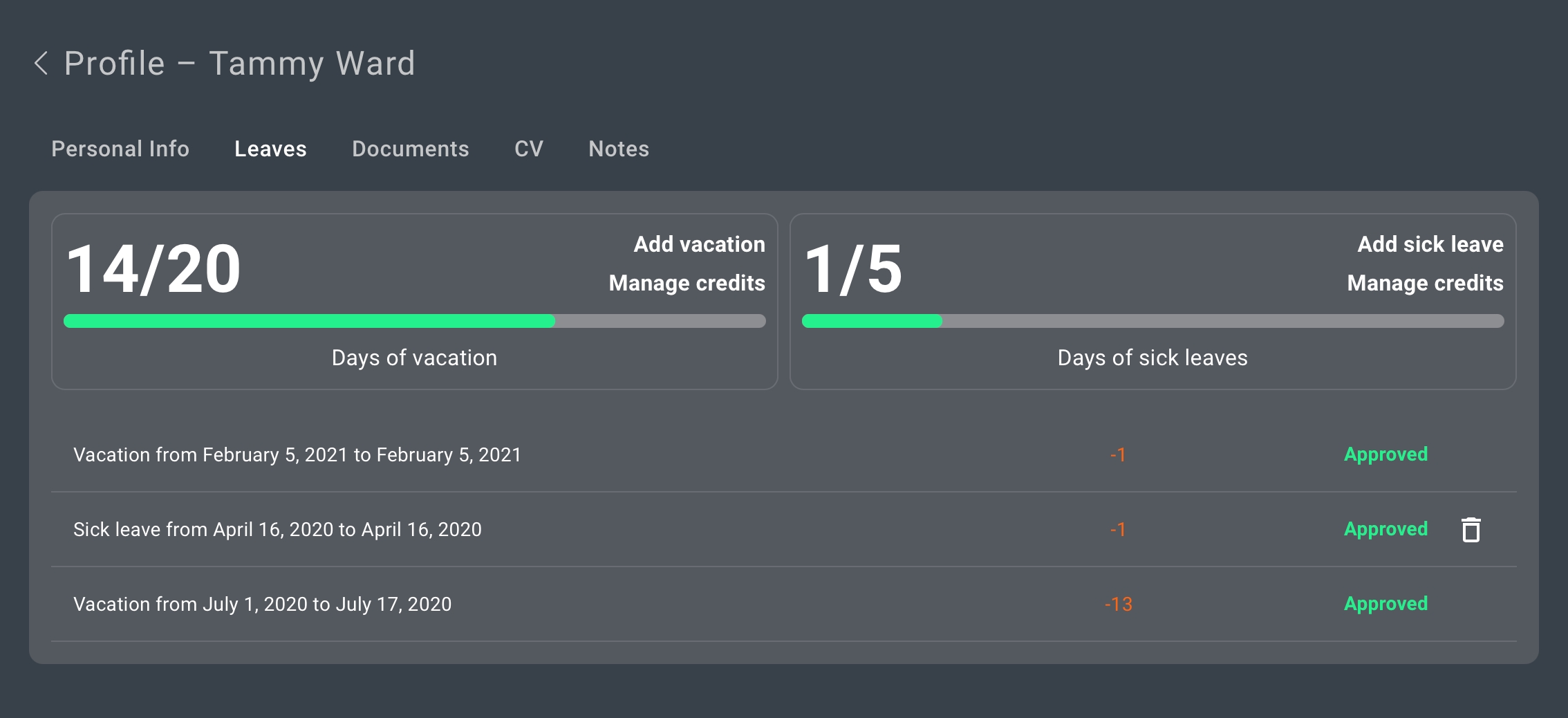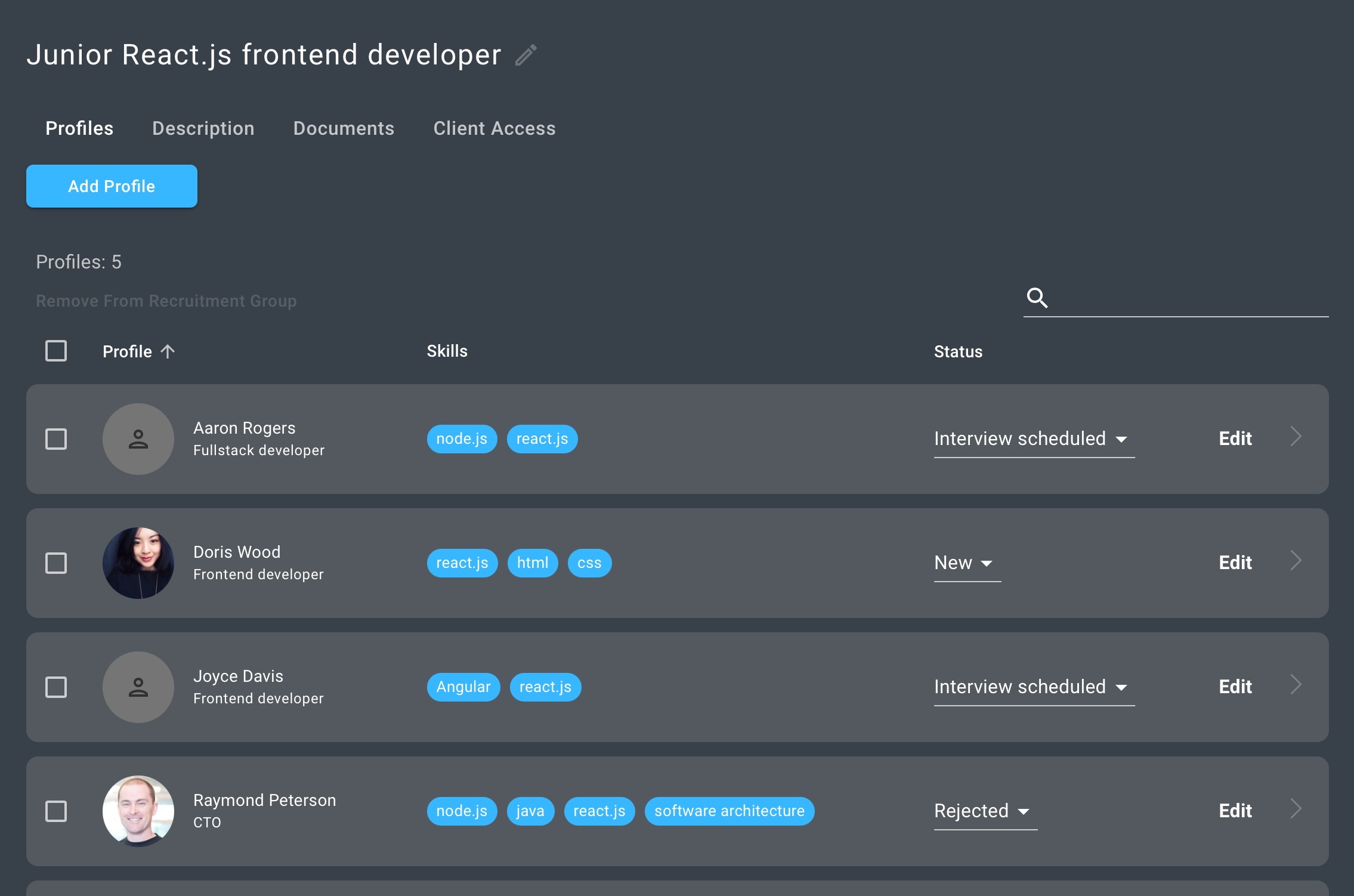 Recruitment process and candidate tracking
Let your managers open recruitment requests and your HR people select suitable profiles.
Track the recruitment process of candidates and centralize all the necessary information.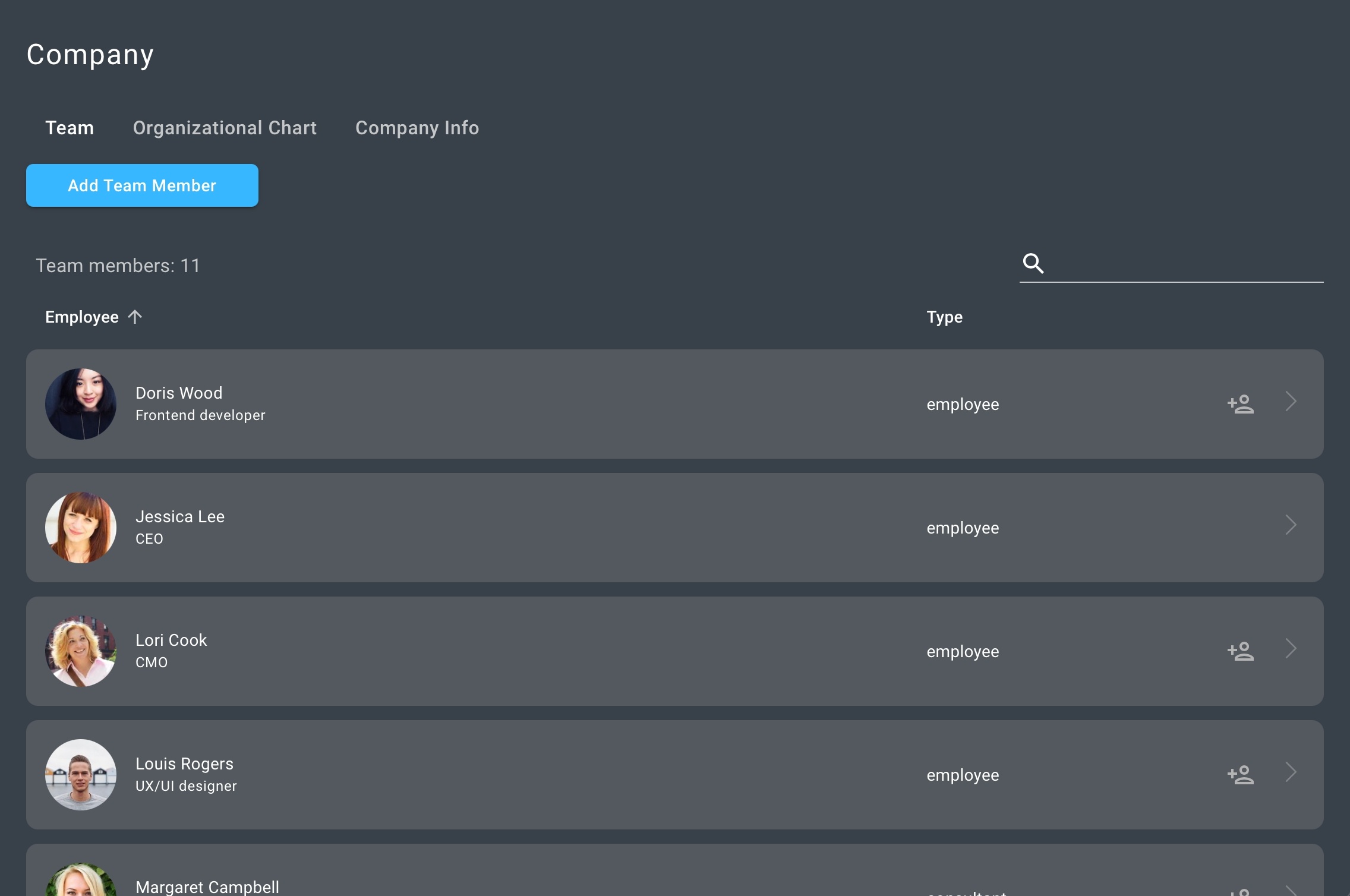 Company team visualization
We want you to have a complete vision of whom you work with, whether they are employees or external consultants.
The company visualization offers you a searchable list and an interactive organizational chart.
Visualize tasks, absences and important dates
Organize your week with the help of the Desk view.
See tasks, absences, b-days and anniversaries in a calendar view.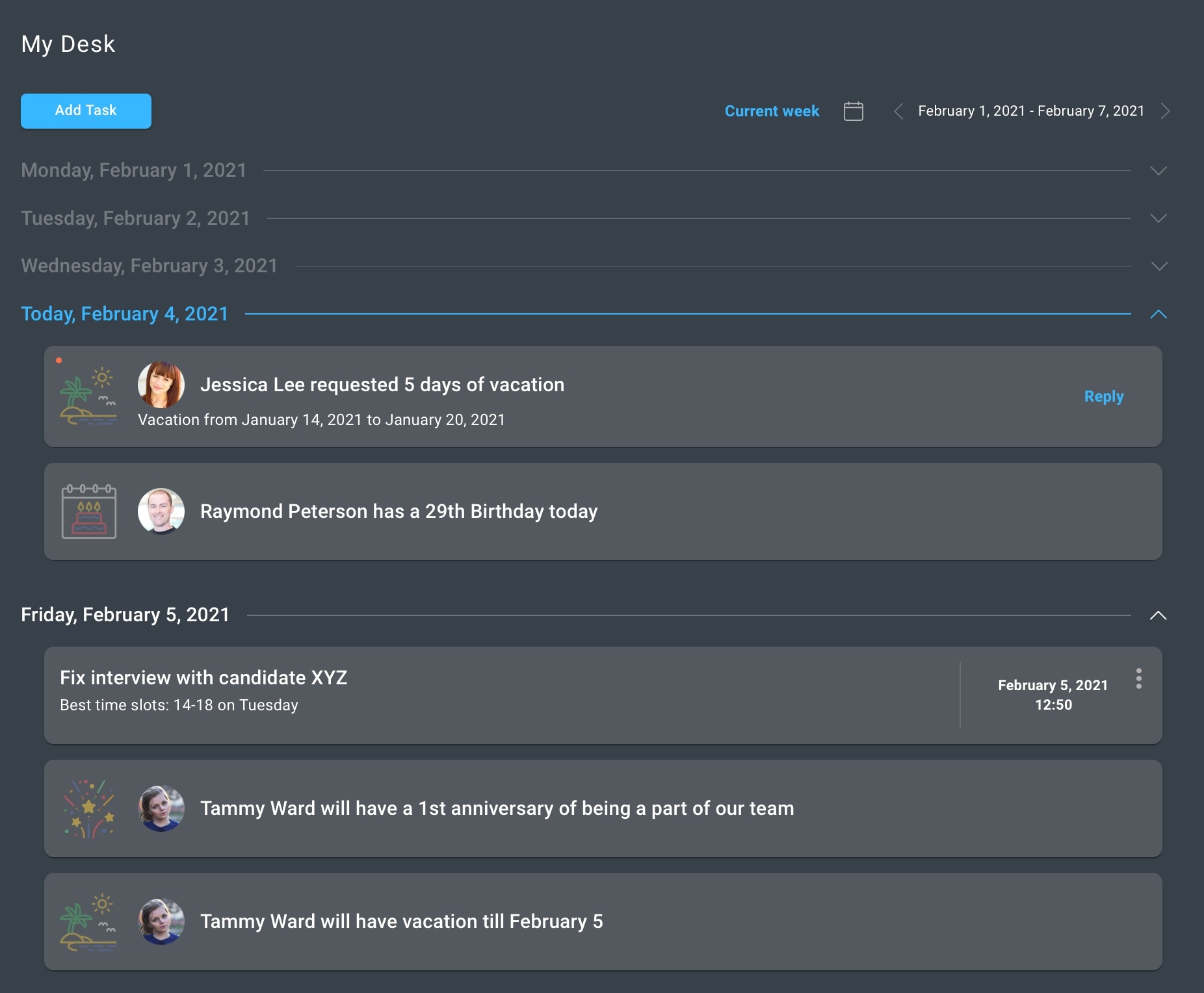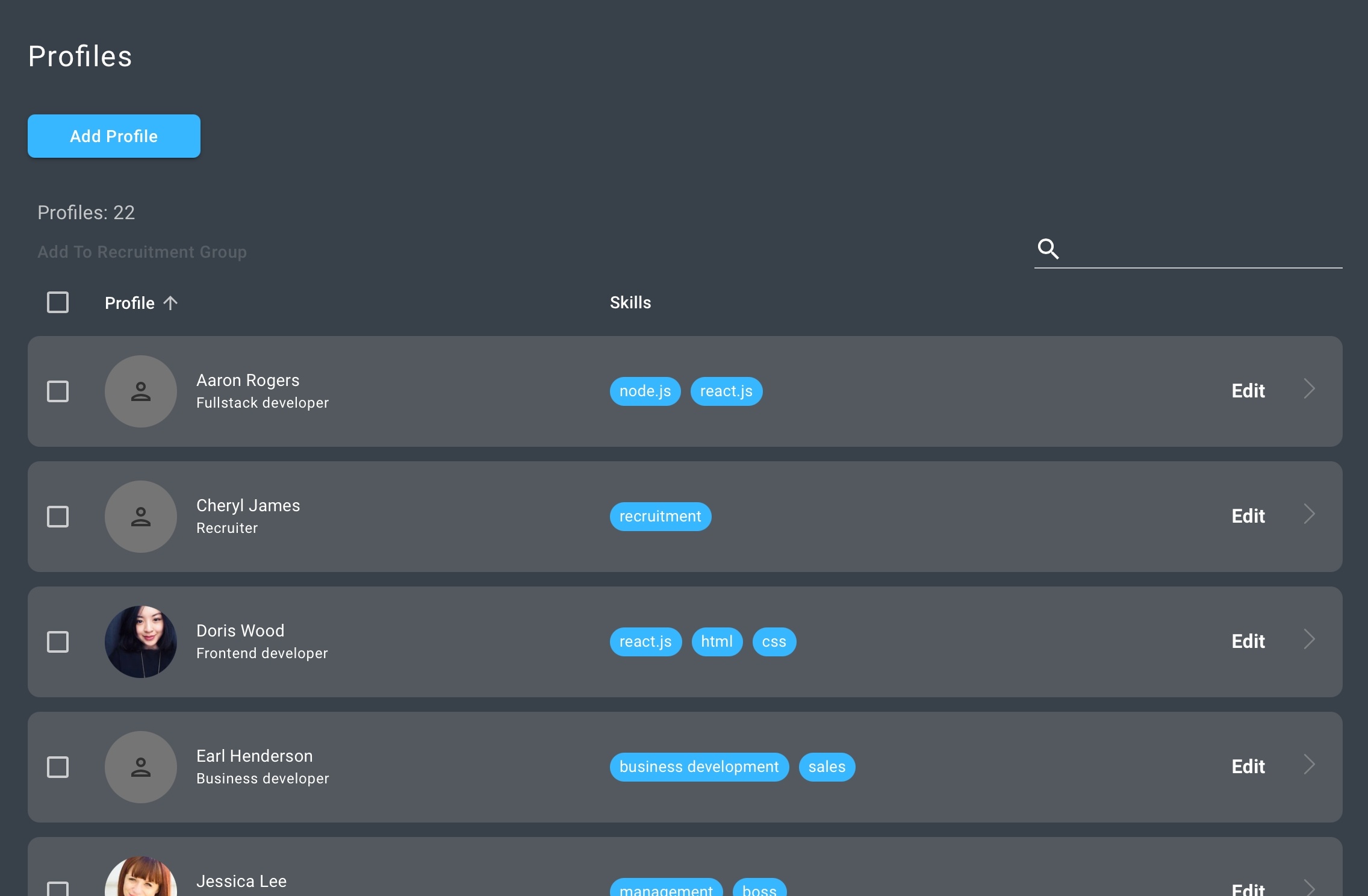 Internal resources tracking
Search among your employees, consultants and candidates for specific skills and experience to find the best match for a project.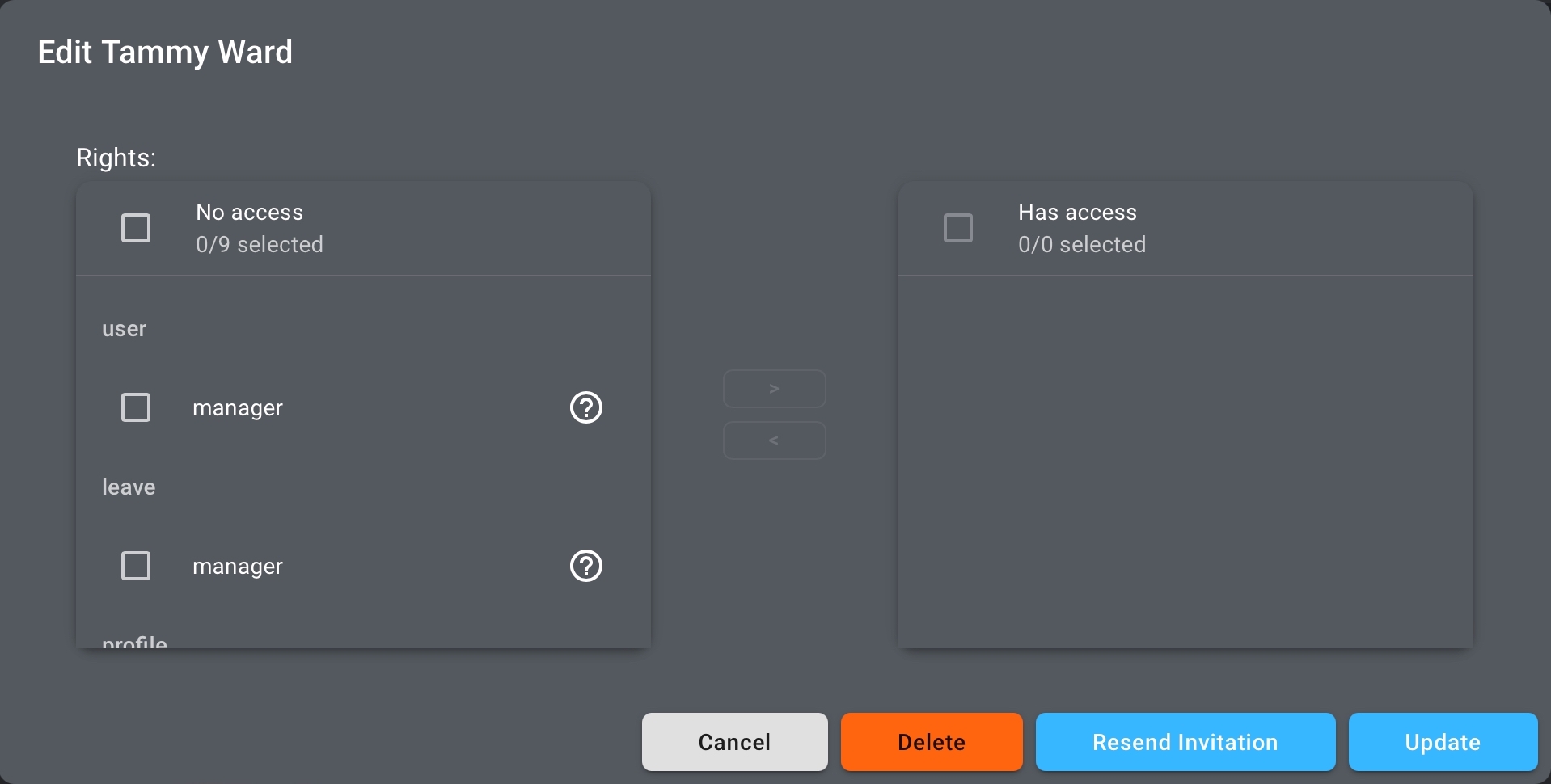 Granular access control
Invite your employees as users and limit their access to the feature you want them to.
Edit their access rights at any time.
Analytics & Reporting
Receive weekly reports by email to see the progress of your team.
COMING SOON
Audit Log
We log all the actions performed by your users in the app, so that you can keep an eye on who did what.
COMING SOON
Pricing
Change your subscription at any time according to your needs.
And get advanced features in upcoming releases for free!
Basic
• 1 user
• up to 10 profiles
• up to 1 GB storage


TRY IT NOW
No credit card required
Business
• up to 5 users
• up to 50 profiles
• up to 5 GB storage
• corporate CV generation
TRY IT NOW
No credit card required
Premium
• up to 15 users
• up to 200 profiles
• up to 15 GB storage
• corporate CV generation
TRY IT NOW
No credit card required